Skylight Versatility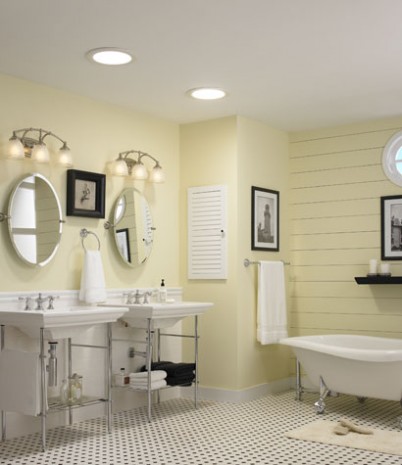 The experts at Natural Light Company see the products' versatility as a plus to you, the owner.
Featuring a low-profile or high-profile flashing with a weather-tight seal (available for either shingle or tile), this innovative piece is installed parallel to your roof, blending in with your roofline.
A Solatube® is more than just a skylight. For an additional incremental cost, the quick-install device allows for an optional light diffuser.  Installed in an existing light fixture and wired to your wall switch, this enhancement to the daylighting device provides a source of illumination at night as well as during the day.
Daylight diffusers are another important consideration when choosing Solatube®. The daylight diffuser can dim or eliminate the beams of natural sunlight in your room, allowing darkness during the day. 
Decorative Daylighting Fixture Options
Classic Vusion™*  
For outstanding light diffusion that artfully blends to the ceiling plane, select the Vusion diffuser. The fresh design harmonizes with most décors, yet provides the radiance of natural light.

JustFrost Square or Round


Simply stunning, JustFrost showcases sunlight in a clean, contemporary design.

OptiView®* Square or Round


The unique dazzling lens of OptiView delivers artful views of the sky.

TierDrop


Cascading. Classic. Beautiful.

AuroraGlo Bronze or White


When the room demands a design element, AuroraGlo commands attention.




VividShade
The chic VividShade accents daylight with contemporary fabric.




Solar Night Light  Light your night with solar power from the daylight